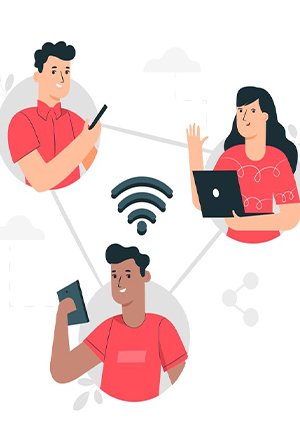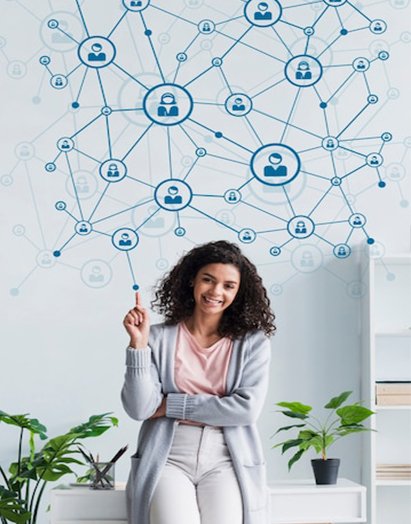 About Us | ADN Broadband
ADN is one of Delhi's leading Broadband Service providers in the area of Delhi NCR. Now at ADN, we have very fast secure, and FTTH (fiber to the home) connectivity on the internet. Our customers can connect from our ultra high fiber and wireless network at anywhere-anytime. We are leading broadband service provider in Delhi NCR. In today's scenario, customers want video on every screen to enjoy their hobbies like games, sports, songs, movies, etc. We are setting the standard for delivering games, sports, songs, movies, etc. when, where, and how customers want. As of date, ADN is the largest Cable TV service provider in Delhi NCR.
ADN Broadband is the best internet service provider in delhi who brings a wide choice of internet speeds depending on customer's needs. With ADN Broadband's Gigabit power network, customers can download HD movies in just 36 seconds, a TV episode in three seconds, and 25 songs in one second.
ADN Broadband is leading the way to the future for customers, businesses, and industries. We are working on new technologies to make it easier for our customers to stay secure and connected. ADN Broadband employs special technologies that resolve most of the problems faced by regular internet connections today.
ADN Broadband Pvt Ltd is Delhi District's leading ISP company in Delhi that claims to be reaching to #1 position across key areas of Delhi NCR & surroundings, thru its direct connectivity & thru its Distributors and numerous JV partners.
Experience the Magic of ADN Broadband
Leverage the Power of the Fastest Wi-Fi with upto 1000 Mbps Speed with a full Month of Free Internet at no installation charges, a free dual-band router, and a free landline facility with 1 Month of Free Internet
Rajiv Kumar Sethi
Managing Director (MD)
The length and breadth of India in terms of geography compliments its volume for business opportunities. Speaking on the state of ISP providers in India, Rajiv Kumar Sethi, MD of ADN Broadband says, "The Wireline market currently is highly untapped with just about 20 million users' connectivity, of which a major chunk is with Public limited companies which lack the focus completely. The telcos, due to big pockets and the reach, have always been ahead to capture the bigger chunk of the market and might be the dominating force. The survival for the fittest in current time is the way ISP strategies its investments". Headquartered in New Delhi, ADN Broadband is one of the fastest growing Wireline Broadband Company with major focus of building robust Fiber infrastructure to deliver High Speed Internet Services converged with multiple Value adds.
ADN brings in a legacy of decades in the wireline industry with rich experience on successful delivery of video services on wireline networks. The firm has been pioneering in building its infrastructure on Fiber under different volatile situations. ADN is strongly focused on building the robust last mile networks powered by world-class backend networks and high-quality Customer services.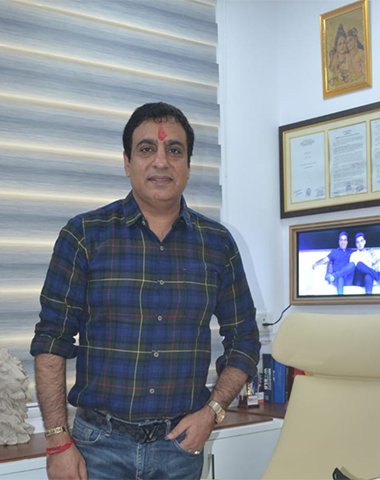 Mudhit Sethi
Founder & CEO
ADN Broadband's approach is to invest smartly and ensuring no compromise on Quality. "We have managed to achieve the growth track by continuous introspections within our organization and chalk out action plan by considering the flow of ideas and feedbacks from all stakeholders. There are estimated 60K Local cable operators with estimated customer base of 10 Mn, in Tier I, II & III towns, who provide Cable TV services and had already build a massive fiber network across the streets.
We have successfully demonstrated the technology in converging the Broadband services by utilizing existing cable TV fiber networks and optimizing the overall last mile cost. We know how to work with partners and make them a part of our broadband eco-system. Also, we are now focussing on provisioning of voice services on our existing broadband platform by offering multiple value add voice features. This will surely improve the customer voice connectivity and make them less dependent on mobile networks. We also are focusing on OTT services Ip TV services", adds Mudhit Sethi, CEO.
Through the Ups and Downs
With the pandemic, while most industries were encountering less or no business, ISP providers had a hard time coping with the surge in demands for the internet. People working from home with the Internet as their only source of communication put a lot of pressure on Service Providers to continuously upgrade the Network Infrastructure. The real challenge for ISPs was to constantly upgrade their infrastructure in order to keep up with the demand while ensuring network uptime and quality of services are not compromised.
ADN Broadband is experimenting with multiple innovative technologies to enhance the Backbone performance, improve uptime on Distribution & last mile fiber network and build innovations across CPE (Fiber ONU) for building intelligence for resolving customer issues proactively & promptly. The company is also in the process of sourcing the Business Analytics tool to collaborate with multiple data points to extract actionable and relevant information thereby improving its Decision Making, optimizing & improving Customer Service and demonstrating more efficient Operations.
During the last year, ADN Broadband has exhibited a staggering growth of 300 percent enabling the firm to explore more opportunities and build an efficient pool of resources. Its expansion on FTTH was phenomenal by adding 300k HP on Fiber during the year 2020. The roadmap is to expand the Fiber networks to multiple Tier-2 & 3 cities and construct 1 million HP by the year 2021 with an expectation of a 20 percent conversion rate of customers. At the same time, the broader vision is to wire up each and every home on high-quality Fiber and offer high-speed Internet services along with multiple converged services (IPTV/OTT/Gaming/Voice/VOD) keeping a low entry cost making it affordable for All.